Remember times like these?
Last night, I looked out the window and saw the snow coming down. I immediately recalled the magnificent great work avoidance project known as "snow days." It was a simpler world then for most people. I loved snow days.  Whenever there was a judgment call aout having a snow day, I always opted for the snow days. I remembered having a big smile on my face when I was at my office in Clifton. The location of that office meant that I could go skiing frequently up at Great Gorge, as it was then called. Great Gorge was all lit. In under an hour, I could leave my office in Clifton and actually be on the ski lifts heading up the mountain. It was a freeing time, a fun time.
The nice thing about skiing is that you were forced to concentrate totally on the skiing or else you would crash into something. I remember having my worst ski accident. Ripped two ligaments apart in my knee, the MCL and PCL, I believe. Required more therapy than I ever wanted. Avoided having surgery. Grew to grimace at rehab, but the rehab folks were first rate. Just reminders that we were not meant to fly, sigh. My present state of conditioning is adequate. I have given up hopes of a professional career in ice skating or skiing. Just getting around without canes or crutches is fine with me for as long as possible.
Part of this is a function of zip code, but my various wears and tears over the years were helped by some wonderful doctors. I always feel blessed to live in an area where there is access to such wonderful doctors - who are often great human beings as well. 
The snow day today caused me to do a lot of reflecting on things that happened to me during winters over the years. The different parts of the world where I skiied, the extraordinary scenery, and just the feeling of peace which ski areas always brought to me. Gratitude is really on my mind today.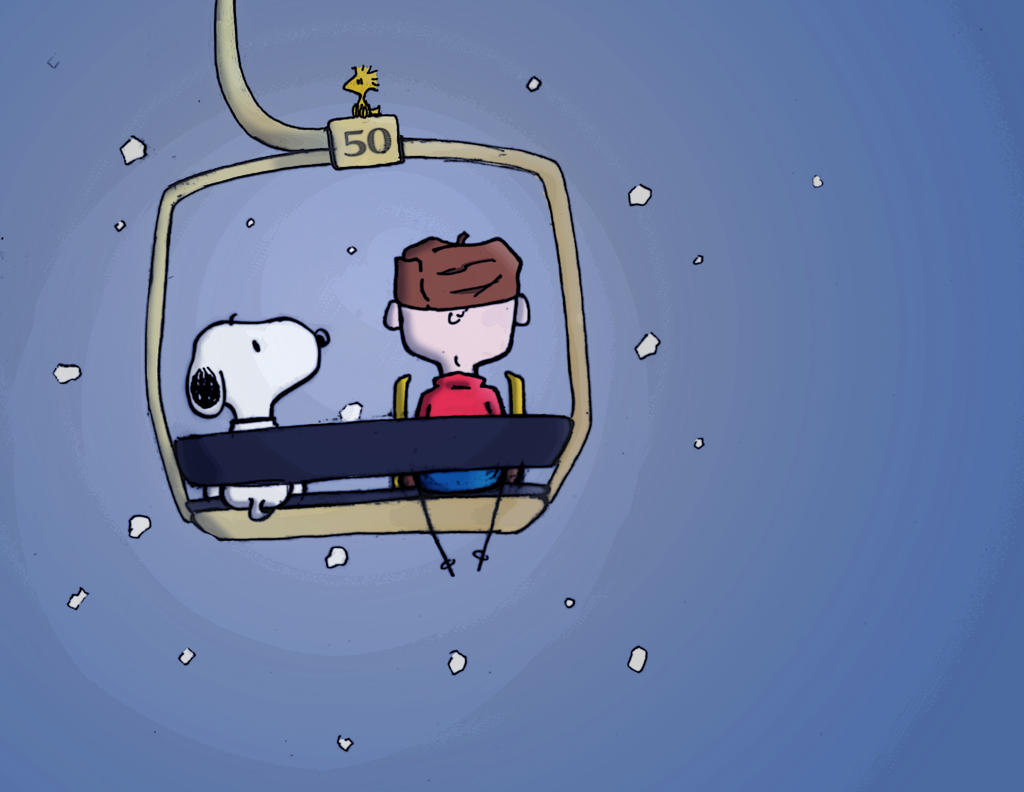 I had a little scare this week. I have been thinking about the news reports on how quickly the latest variants are spreading among the population. Since I do have the medical condition of Worried Well, I wondered if I had escaped being affected by this latest plague. I was also thinking about how to be as certain as possible that I would not give COVID to anyone. I dug out the 2 home testing kits for COVID that I had obtained six weeks ago (when they were still easily available on-line.  Read the instructions. Did the test. I looked at the results and uttered an unsavory word. Positive for COVID. Used the second kit and obtained the same results. Used same unsavory word. Spoke with my doctor and asked him what to do. He told me what over-the-counter medications I should take. He also suggested self-quarantining for five days which I began immediately. When I hung up, no more unsavory words, but time to pray.
Re-scheduled a few things that I had to do this week. My focus at various times this week was gratitude. I was asymptomatic. No symptoms. No discomfort. No pain. Just my customary worrying. Knowing about the millions of people who have had COVID and suffered or are still suffering, I just prayed with gratitude many times this week. How blessed I am.
When my quarantine ends in a couple of hours, I'm going to go skiing, rappeling, and will climb up the buildings of my apartment complex. Perhaps not. But whatever I do, it will be done with gratitude.