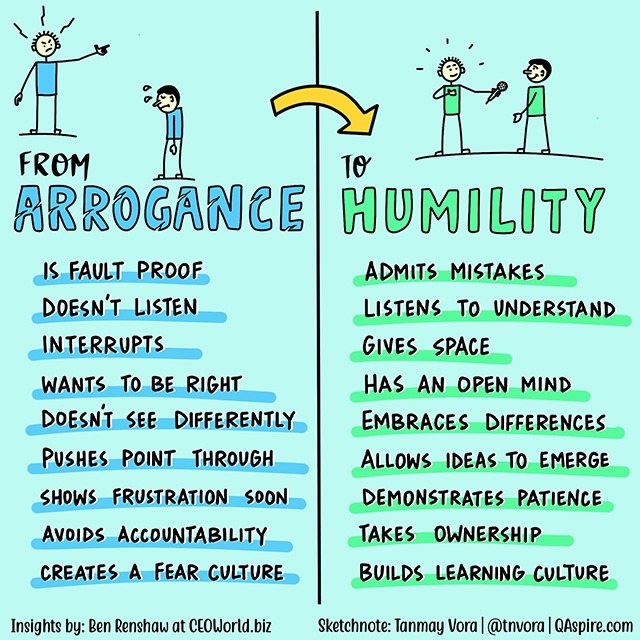 (note from Jim: I have been a little unsettled over the draft of the post I wrote in yesterday's blog. Nothing that I wrote was untrue. Nothing was something where I did not say what I thought. Yet I was still unsettled as of late this afternoon. So I practiced my meditation again, considered each word that I wrote, changed some phrases, added some nuances, and, in several cases, made what I had written even stronger. It is a great feature to use the delete button and make ample use of editorial rewrites.)
Over the years, I have sprinkled in some thoughts about arrogance into this blog. While it may not make the history books, I do consider arrogance to be one of the causes of bad things happening in the religious world, the political world, and every other kind of world that there is. When there have been bad problems in the Church, you can hear me muttering (if you can read my mind) - the word Arrogant - over and over. I might under my breath simply also mutter an arrogant unsavory word about a subject of my ire. The church of my ancestor's origins was a Church often following the clerical practice of arrogance. The Church in the US  seems at times to make many of the same mistakes made in the Irish church, but hopefully we are getting better.
This also happens in priests from other countries than Ireland and the US. Lately, I have heard more cases about younger priests lacking the smallest smidgen of pastoral sensitivity. They are right - and the people must listen to them. Where is the care of souls? Where is the concern that Jesus showed to the wayward sheep who had wandered. I see the seeds of this in priests who may come from countries in addition to Ireland and the United States. These younger priests generally believe that the people in the parish are there to listen to them, to serve them - and have no possible understanding that their arrogance drives people away. It is an ugly thing. 
I believe that, as priests, we are given a special responsibility to take care of our people - to treat them with care - and to look at them like Jesus looked at sinners - with compassion, with forgiveness, and with love. If a priest does not seem to care about such attitudes, he is doing harm and not doing good - what, may I ask, is he doing in the priesthood?
When some priests, (hopefully not a large number) arrive in a parish, they like to change things. Some are eager to change their parish and make it reflect the customs of their parish of origin.  I am really aghast at their ignorance of a very simple piece of data: The only new person in the parish may very well be the new priest. Everyone else is the same. Arrogance seems to be a fallback posithat many of these priests have. The new priest has not been part of the development of traditions, relationships, and memories. A priest who arrives in a parish, regardless or age or country of origin, and starts to change things is simply not a pastoral associate, but a pastoral menace. I heard of a parish where several staff members had this mantra: we keep nothing old - everything must be new. Slowly, the parish began to crumble. No surprise. What came across to the people was not excitement that things were "happening" - no, what people saw was arrogance. Great effective ministry is a continuous stream of new things, old things - and gradually the parish begins to grow. A parish is the composite of relationships - past and present. When you ignore the customs and traditions, you are ignoring the very heart of the parish. The ancient principle, Make haste slowly, was in these priests' training, but they forgot.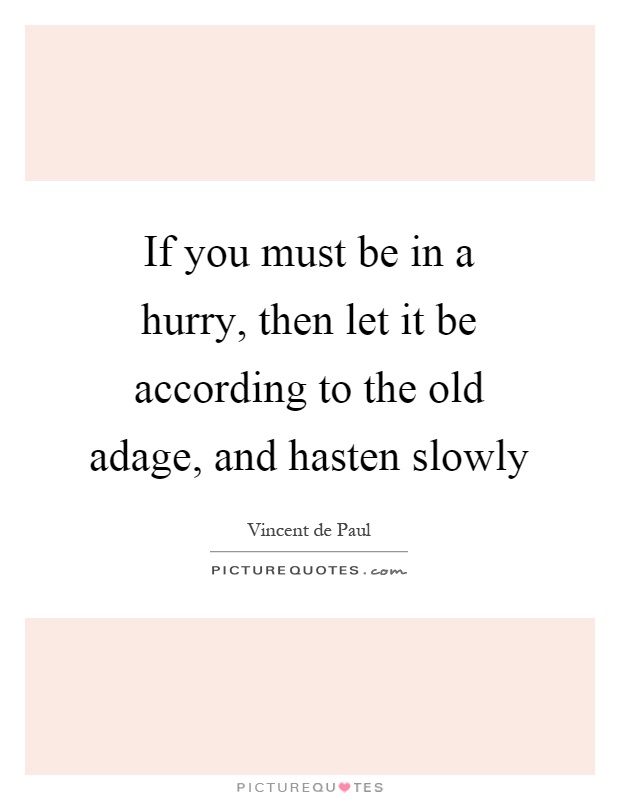 I could go on and on because I can just see the mental soapbox being wheeled out for me to stand on - a bad sign. But it is an even worse sign to ignore the past and the traditions and just make everything different. When new priests arrive, whether as pastors or parochial vicars, they are told not to change anything for the first year - except for reasons of law or safety. The ones that follow this caution care about their people. The ones who do not follow this caution care about themselves. Strong words? Harsh words? Parish ministry is both art and science. Parishes flourish when their parish priests care enough about their people to make haste slowly, to respect the past, and bring people gingerly into the future. It is not that hard to do.
Remember this - violating this caution of taking time to change things and to assess things together with your people - comes across to the people simply as arrogance. Not a good thing.
I could go on and on - but I do not want to have my blood pressure monitor explode if I continue on this subject. Remember the tortoise and the hare. We have far too many priests who think that there are the hares, when in reality, they will end up losing the race. 
This is the principle to follow: slow is fast - fast is slow. It really works. Here is a Jim principle: if you think you know everything, you are wildly mistaken. Listen to your people. They have to listen to us - so we must return the favor!
To make this topic even more pertinent, - these "throw caution to the winds" approaches also happen in politics and many other areas of life. The Church is not the only sinner in this regard.
God love them all.
There are compelling reasons why Navy Seals follow these principles. They work.
Interesting - I removed far less from my first draft than I would have imagined. So, that is good, I guess.
In no way am I against using traditions from various ethnic groups. This can be a welcome variety into parish life. I was pleasantly surprised at my former parish how much people enjoyed some of the traditions from other groups, i.e., Oplakti wafers - and I know that they would have welcomed parish events which highlighted food from many different groups.  I'm open to every type of cultural addition - but please do not ask me to eat a Codfish taco. 
We're all in this together. We have so much to learn form each other. Arrogance helps no one's learning. 
If you observe a priest who is arrogant, just try to forgive him, even try to help him. As we all know, the problem is when the priest will not listen to anyone. 
I'll touch on this topic a few more times over this year. Our people deserve sensitive pastoral care. Can a priest read the words of Jesus about the lost sheep - and not think that this applies to his parish as well?
This is all I have to propose tonight. Going to sleep early. Sigh.