My father, Russell, died 31 years ago today from Alzheimer's. He was 80 years old. He developed Alzheimer's at an older age than many - but it is quite possible that he was showing symptoms of the disease earlier than my mother and I thought. Symptoms were evident to us for about seven years before he died.Only in hindsight can you put all the pieces together of Alzheimers and know that a person has been stricken with it. It was only after he died that I fully appreciated the monumental task my mother had of taking care of him = before he had to go into a nursing home. Oh, the things that I wish I had known - and the things I would have said years earlier before he could no longer comprehend.
It is only within the past ten years that I have grown in my appreciation for my father. My father also suffered from alcoholism - at a time when we did not have the tools, knowledge or the ability to provide good therapies or approaches to understand the role of alcoholism on family dynamics that we have today. We were all kind of winging it decades ago. (I was not alcoholic, but had sufficient other things to foul me up over the years. I was also an only child who had three siblings - a cat, a Dalmatian, and a Chihuahua. I also had a fish - whose demise came to a tragic end when she was accidentally flushed down the sink. Nothing is easy! = for most people.)
Regardless of all kinds of intervening variables, I knew one continuous truth about my father's role as my father. He was always in my corner. He believed in me - always. I could count on that - and did at many different points in my life.
I thought of my father when I heard that Glen Campbell had been diagnosed with Alzheimer's. His family found that he remembered many of his great songs even if he might always know their name. So they organized a farewell tour for him. I went to hear him at the Community Theater in Morristown. I am so glad I did = so many similarities to my father. Glen could still sing along with his family - and plucked the strings with his legendary skill.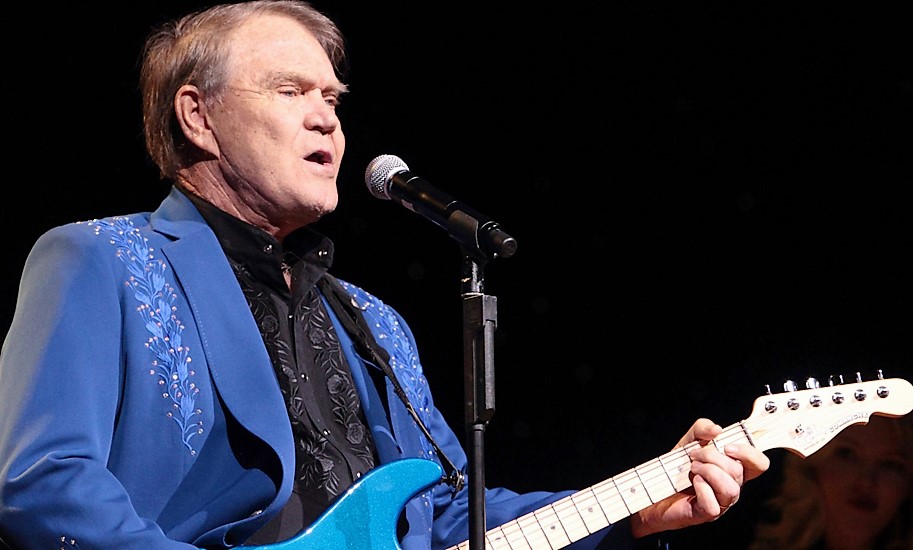 As each anniversary of my father's death comes along, I find that I miss him more. He really believed in me.
God be good to him. Today I am very sad.
******************************************************************
If you, a family member, or a friend someone close to them has dementia in some form, including Alzheimer's, I highly recommend this book. It is a classic, been revised six times, and has helped millions of people. It is available at amazon.com, and any of the other sources, as well as most bookstores in the country. I've given this book to countless people and bought a copy for hundreds of people as well.