Of all the holidays, I enjoy Thanksgiving the most. While not overlooking the spiritual significance of Christmas and Easter, I cannot really say that I enjoy them because they are so exhausting. You put everything you have into those celebrations, connect with the wonderful crowds, and, by the end of those days, you have nothing left. I'm drained.
Thanksgiving is different. A lot of folks come for Mass. Things are reasonably quiet after that (note that I would not impose my very limited ability to cook on the rest of humanity). Later in the day, I eat Thanksgiving dinner with close friends (who have done an incredible amount of work to make the dinner happen). Then the day is done. It was peaceful.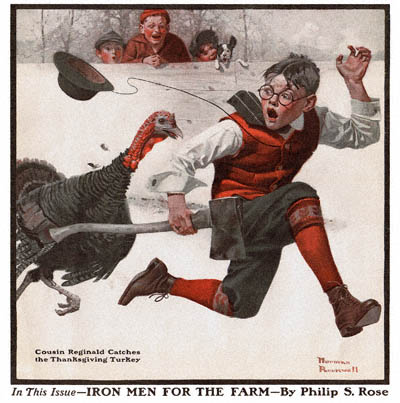 In the midst of dealing with such packed days of never-ending things, and connecting and hopefully helping with so much heartbreak in many people's lives, Thanksgiving is an oasis of wonderful peace.
With the various things that have befallen me over the past several years, I end up with a sense of profound gratitude. I truly say "thank you" to God, to family, and friends. It is good to give thanks. It is good to just reflect on so many good things.
Today, I am at peace. In truth, it does not happen often. But when it does, I just want to savor it a little. And not forget it.